Kentucky Rye.. Straight from the Barrel
For the start of my 25 reviews in 25 days, I dug through my sample drawer and pulled out this cask strength rye to kick things off. Perfect given my namesake!
I don't have much experience with Michter's products in general, only trying the core bottles. I've never followed the change from contract distilled product versus their own distillate and that confusion made me wary of trying out their bottles. Barrel Strength Rye though always caught my attention compared to the standard bottles. Rather difficult to find but I'm thankful to try a sample to see if this is worth it's appeal from Michter's fans.
---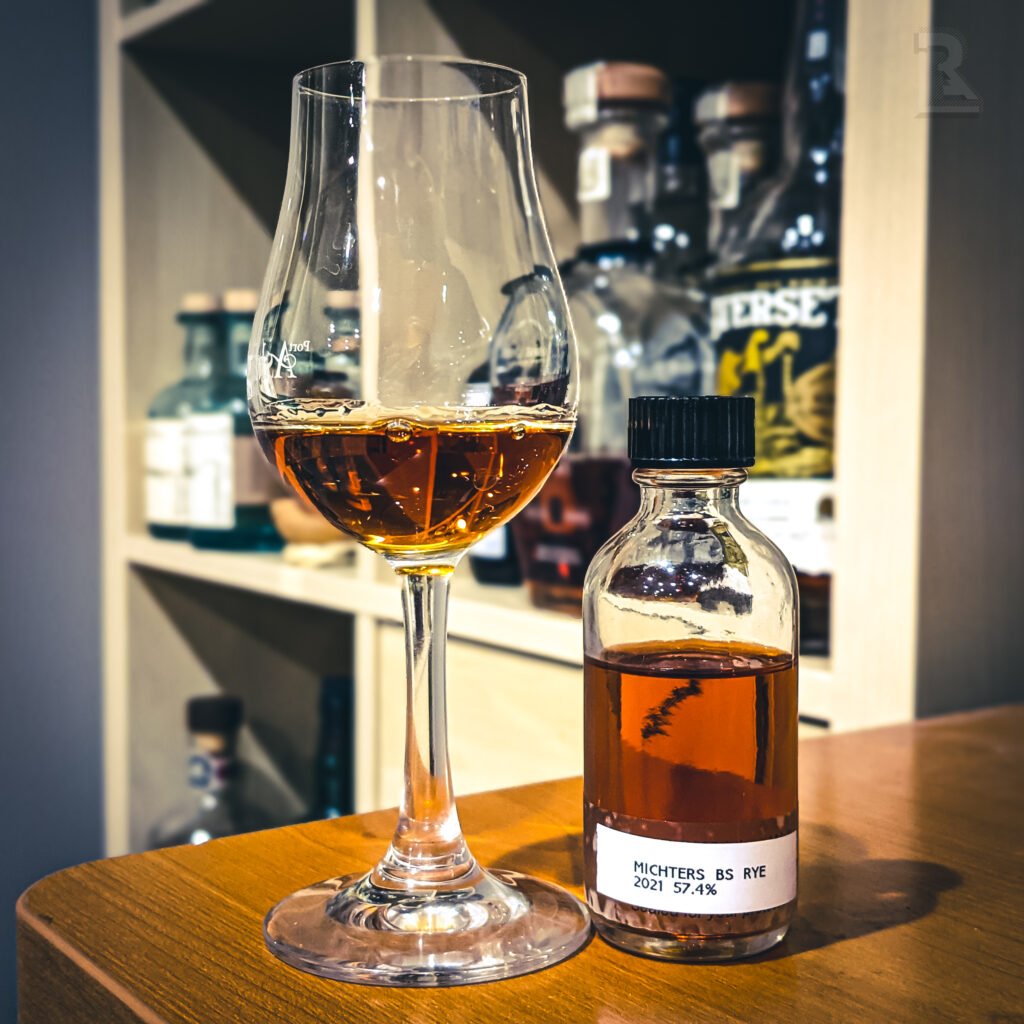 ---
In the glass it has a deep mahogany color with medium legs. The super scientific shake test revealed quite the opposite of what I expected with quickly dissipating medium and large bubbles.
Very nutty on the nose. It has this bold almond flavor to me, similar to an amaretto. A lot of cherry and maple wood scents in there. Dried raisins and apricots. Biscotti and ginger snaps. Very sweet on the nose for a rye. I'm missing that herbal quality that I enjoy from high ryes. I'm unsure of the mash bill but I would guess it's a barely legal ~51% rye content. Not a bad thing, but certainly something I'm missing.
The sweetness on the nose comes through front and center on the palate as well. Lots of sweet honey and maple. Classic rye spices come out with ginger, nutmeg and a bit of clove and even cardamom. The green, herbal flavor does come through but not as much as I prefer. It's missing that element to me that makes a great rye.
Initially there is a very nice sharp distinct coffee and herbs finish. It quickly fades into this sweet and spiced dark cocoa. That bitterness really brings some much needed depth to the overall sweet profile. Some tannins and tobacco come out and it rounds out with a bit more dark chocolate notes. A bit of a bounce between sweet, savory and spicy. The finish really works well here.
I definitely see the appeal of this bottle. Despite the product being a single barrel, I am absolutely going to try and add one to my shelf. The dark chocolate and tobacco notes really brought the depth I was wanting and as it sat in the glass, more rye characteristics started to come out. That being said, if you lean more toward the 95/5 profile, I don't think you will be disappointed with this bottle.
---