Edradourian Knights 2nd Fill Sauternes Barrique
Blind sample from a friend that somehow slipped through the gaps in my sample drawer. I had an immensely difficult time picking out notes due to the cask type. Not often have I sampled sauternes cask whisky so this was a treat to taste!
---
Tasting Notes
Tasted neat in a Glencairn with 15+ minutes of rest to start. A few drops of water added to the second half of the sample.
This was the most bizarre nose to me. Sulfery and has a bit of a funky gym shoe smell. Vegetal astringency like over-steamed broccoli or asparagus. Bitter medicinal cherry. After my first sip, the funk turns to brine. Dank kelp notes and smoked fish. Dilution showcased some salted caramel flavors. Sweet rice cakes and a lactic blue cheese note.
Absolutely oddball palate. I guessed it was an unfamiliar wine cask and definitely malt whisky. Hot and viscous. Jammy, stewed fruits. Prunes, dates, and cherries. Metallic copper and tin flavors like sweaty pocket change. The bounce between salt and fruit is extreme here and each sip presented both.
The finish was a bit more focused. Fruited friendship bread and yeast rolls. Toast with both butter and jam for that sweet and salty bite. I'm noticing now it's slightly peated with some roasted seaweed flavors. Briney note lasts forever on the palate. A pleasant grilled pineapple tropical fruit flavor develops with a touch of water added.
---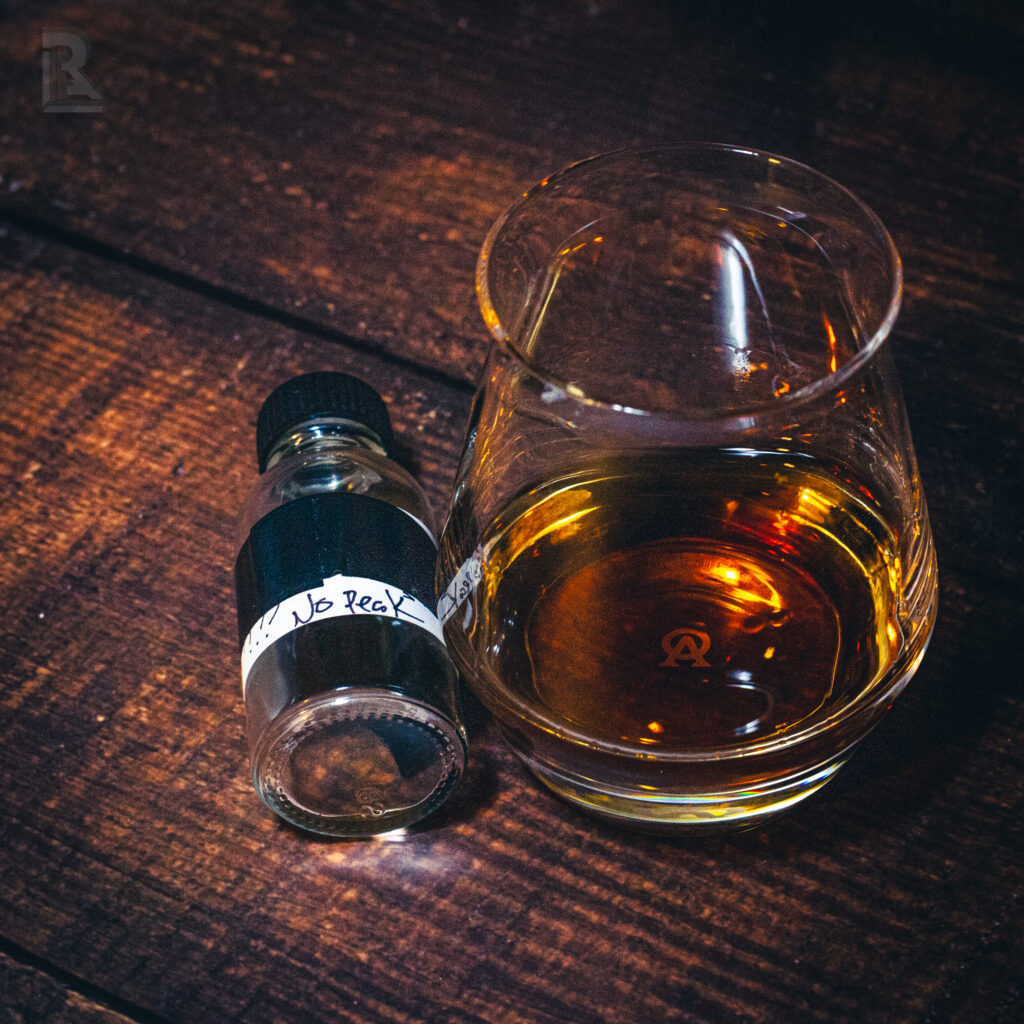 Overall
This was a wild and delightful dram. Something I really wanted to dig more into by the time my glass was empty. The reveal made me feel a bit more confident in my blind skills as sauternes is not a flavor I'm very familiar with. I will definitely have to rectify that and I have a few other samples ready to compare against.
It's a unique whisky and one that will get me to try more Ballechin in the future. A little less of the funky feet aroma though would be preferred!
---