Santa Fe Boutique W&S 2022 Selection
I love rye and especially Willett rye. I've been fortunate enough to try multiple single barrels now and even own a bottle or two. Getting the chance to try a nearly 10-year-old Willett distilled rye is incredibly interesting and fun for me.
This single barrel was a New Mexico area exclusive. Santa Fe Wines and Spirits is a very small, family-owned distributor with only a handful of whiskey brands represented. The nerdy details were released on their Instagram way back in June of last year when they made the selection. This barrel came from Lot 12-K-29. Warehouse A, floor 4, from rick 14N, with an entry proof of 110. The high rye mash bill 74/11/15 and low entry proof should make this really interesting to taste through.
---
Tasting Notes
Tasted neat in a Glencairn with an initial 30 minutes of rest. Additional tasting with dilution and upwards of an hour of rest for comparison.
"Bourye" aromas on the nose. Sweet rye with brown sugar, light caramel, and familiar molasses notes. Sage and citrus, like sweetened preserved lemons. Malic acid coated sour candies. Some wild more savory-leaning spices of turmeric, cumin, and a bit of cinnamon. The nose is not rye dominant at all but capping my glen helps capture a more complete picture of this whiskey. Breakfast blend of black tea – not like Lipton more of a sweet sun tea flavor with citrus. Water elevates the lemon notes even further. It's like a whole lemon expressed over your Sazerac cocktail.
The rye notes are slightly more pronounced on the palate but still hidden. Sweet molasses and spicy ginger snap cookies. Tangerines and grilled lemons. The more familiar rye grain flavors build as you sip more and so does a dry oaky heat. Oats, rye, and sweetened puffed barley cereal. Water makes this whiskey really open up. Completely sweet notes of oatmeal and brown sugar, butterscotch chips, and a charred oak flavor that lives up to the nearly 10-year age.
Less prominent rye flavors on the finish but it's more noticeable initially than on the palate. Dry pipe tobacco and humidor scents fill your olfactory senses. The finish was very light and short before I added dilution to open the whiskey up. Again, water just brings even more of that cask sweetness forward. Salted caramel, rich molasses, and thankfully more rye cereal grain flavors. The finish also becomes a tad more metallic with some distinct copper notes. Longer and dryer finish with water with a bit more of that older oak peeking out. Notably, and thankfully for some, missing from the finish is the lemon zest note. It was so dominant on the nose and palate but has diminished greatly.
---
Overall
This is one of the sweetest ryes I've tasted. It certainly tastes like a blend of bourbon and rye with just how much cask influence has had on the whiskey. ~10 years has softened the rye traits significantly to me. Comparing another sweeter Willett rye I described as "dangerously drinkable", this one just didn't feel the same.
Maybe it leaned too heavily into this lemon citrus note and not enough into the black tea flavors I adore. Something about this rye just felt uninteresting and less unique than other single barrels. The very light rye grain flavors were certainly a deterrent. I'm being harsh on this bottle, partly because of cost, but also because this night I was really wanting to reach for a bolder rye and it's not the dram that I got.
Good whiskey, but a poor rye expression for my preferences.
---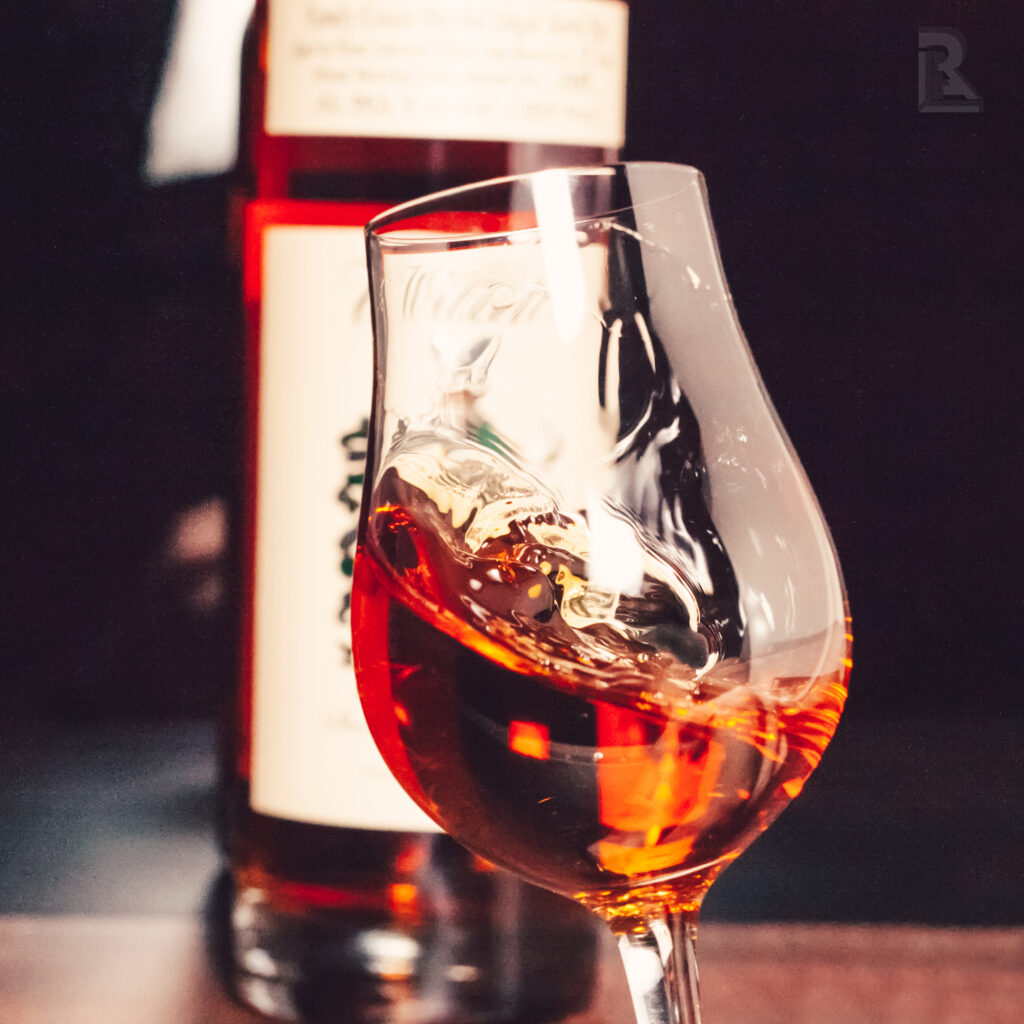 ---